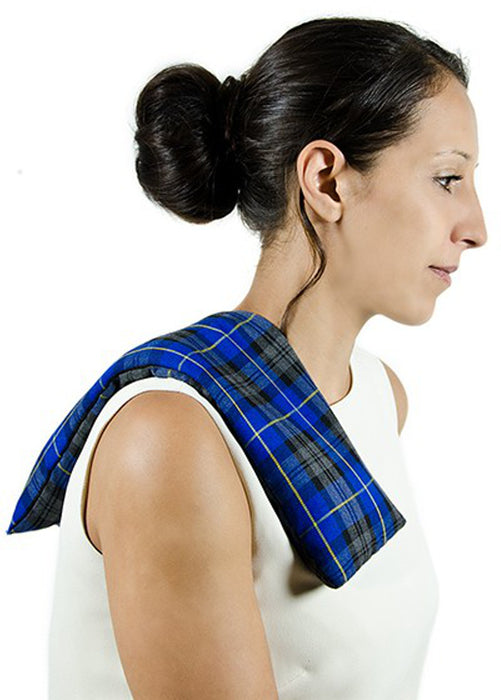 Tartan Wheat Bag in Blue Yellow Check -Lavender Infused Cold/Heat Pack Microwaveable
The wheat pack is designed and made in UK.
It can be gently heated in the microwave or cool in the freezer, and is shaped to mould itself to any part of the body but particularly around the neck, making it easier to target the pain or therapy.
A soft, cotton fabric
Length 46cm, Width 13cm approx 750g.
The heat pack is a reusable, microwavable hot pack but can also be chilled in the freezer and used as a cold compress.